Holliston
EMERGENCY MANAGEMENT
Michael R. Cassidy, Director
Paul H. Coffey, Assistant Director
Randy Catlin, Member
Scott deGanne, Member
Robert Gianopoulos, Member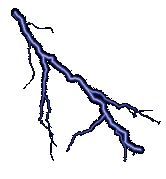 There are four phases to comprehensive emergency management:
Preparedness
Response
Mitigation
Recovery / Assistance Programs

Hurricane Season Helpful Links
Does your family have a plan for disasters?
FEMA Recommendations for Hurricanes (before, during, and after)
MEMA supply list for hurricane preparedness
MEMA advisory about preparations for Isabel

The Town of Holliston's Comprehensive Emergency Plan is on file with the Massachusetts Emergency Management Agency. The last paper data collection packet was returned to the the Planning Division in April 2002. Due to MEMA funding issues, multiple copies of the 2002 plan were not printed. The base 1999 plan is still available for review at the Town Hall, Police Station, Fire Station, and Highway Department. The plan has been subsequently updated annually, and submitted electronically to MEMA.
Questions about Shelters, Evacuation or Lock-down?
Other Useful Links
Earthquake Preparedness for your Home
What is the threat posed by a "Dirty Bomb"?
Home Emergency and Disaster Safety
Reviewing Earthquake Safety and Preparedness
Home Preparation Tips for Weather Emergencies