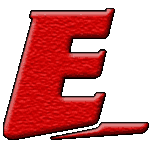 Fire Service Exploring is a worksite-based program for young men and women who have completed the eighth grade and are 14 years of age, or 15 years of age but have not yet reached their 21st birthday.
Fire Service Explorer posts help youth gain insight into a variety of programs that offer hands-on career activities. For young men and women who are interested in careers in the field of fire service, Exploring offers experiential learning with lots of fun-filled, hands-on activities that promote the growth and development of adolescent youth.

Post 745 has applied for recognition of their Volunteer Public Service efforts through the Congressional Award.

Several members of our post have gone on to positions in public safety; they include:
Justin Brown (FF/EMT-P) Joseph Barbieri (FF/EMT-P) Bryan Colwell (FF/EMT) Ben Connell (FF/EMT-P) Rich Coughlin (FF/EMT) Matt Dellicker (FF) John Foster (FF/EMT) David Gilman (EMT) Brian Griffin (FF/EMT) Kenny Fisher (FF/EMT) KJ Fitzgerald Brian Maeder (FF/EMT) Jay Marcoaldi (FF/EMT) James Martin (FF/EMT) Michael Quintin (EMT) Dan Valovcin (FF/EMT-P) Thomas Washek (EMT) Joanna Westland (FF/EMT)