Since the early 1990s, the Holliston Fire Department has been growing its water rescue and dive capabilities.
When the 1986 Ford Ambulance was replaced with a 2000 Freightliner (A-2), the vehicle was kept in service in the department fleet and converted into Water Rescue. The May 2001 Town Meeting approved the donation of the 1985 Ford to the non-profit Holliston Food Pantry when the 1992 Ford Ambulance was replaced with a 2001 Freightliner (A-1). When the department took delivery of the 2001 Freightliner in January 2002, the 1992 Ford was transformed into our new Water Rescue vehicle.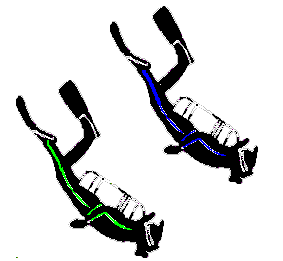 The Dive Team is also assisted by several other department members who play a critical role above the water as support technicians.